A day at the Singapore Zoo.
---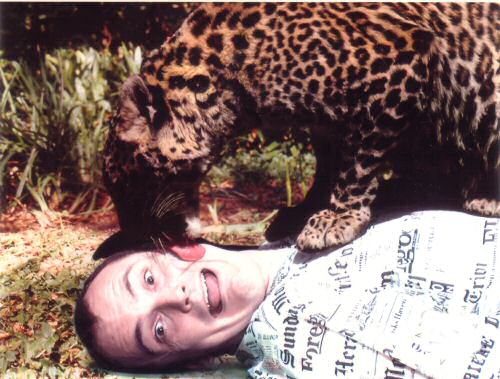 We are "Friends of the Zoo". This
program
entitles you for a nominal fee to pay unlimited visits to the
Singapore Zoo
. Anthony's and Ernest's favourites are the monkeys and the fragile forrest. I like the crocodiles and the other reptiles, Ida enjoys lions, tigers and other predators.
If you are around the area plan
TWO visits to the zoo: one at day and one at night. The two parts of the zoo do not overlap and give you a good impression where the jungle party is, once we are asleep. I like the jungle bridge in semi-darkness (a good place to tell scary stories to the kids).
---
Posted by Stephan H Wissel on 22 November 2003 | Comments (0) | categories: Singapore