MAMIL gone mad
---
Don't worry, there won't be another
Mamil
picture in this post. Yesterday I went on a
nice joy ride
with a group of
outdoor enthusiasts
.
Thanks to the planning efforts of
T.S. Chua
we navigated 100km of Singapore's
Park Connector Network
and a few connecting roads. Including getting from and too the meeting point that was 120km for me, the longest bike ride I ever done in a single day (so much for
can't teach an old dog a new trick
).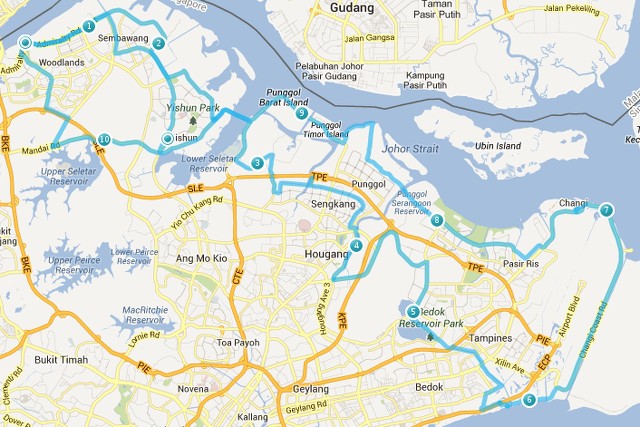 I found the company a rather pleasant and cheerful lot and I'm looking forward to the
big round
.
P.S.: I didn't get the Montague X70, but the
Paratrooper pro
from the friendly folks (all bikers themselves) at
Mighty Velo
. Next stop: Ride home from the office.
---
Posted by Stephan H Wissel on 01 July 2013 | Comments (0) | categories: After hours Cycling