Spreading the love
---
To often people still think
Lotus = eMail
. That is worse than thinking Lotus Notes is eMail. Yes there was a time when
Lotus = Spreadsheet
. So what to do about it? Well a picture is worth as thousand words, so everytime I open my laptop the picture becomes clear: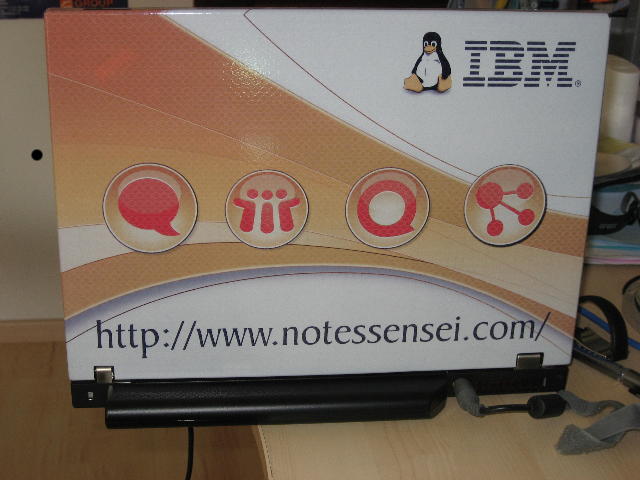 notessensei.com is an alias for this blog. Working on my
Global Microbrand
Update:
The skin has been produced by
Digiskin
. The pro: it is super-thin, the con: you can't fix it yourself, you have to go and see them. They seem to operate in Singapore, US, South-Africa and Germany.
---
Posted by Stephan H Wissel on 01 August 2008 | Comments (3) | categories: IBM - Lotus IBM Notes Lotus Notes