Furniture, Moving and Google
---
Next Thursday we have our first appointment with
HDB
to finalize the purchase of our new apartment. In about 2 month we will move. Until then all renovation works has to be awarded, a mover has to be picked and new furniture procured. Quite a lot of work besides a busy travel schedule (no I don't think home decoration is the sole domain of she-who-must-be-obeyed). So our living room table is covered by a lot of home decoration and renovation magazines and brochures.
Since I would like to have some custom made furniture we also started to talk to carpenters, only to realize, that they have a tough time to understand my not-so-usual ideas. So I started hunting for a tool to visualize my ideas and found
this little gem
courtesy of Google.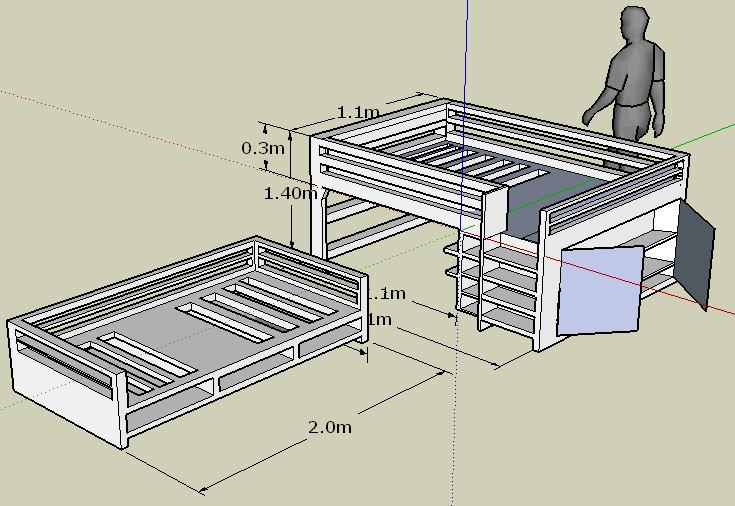 So it looks like Anthony and Ernest will get their new play-sleep-hide-store beds after all.
---
Posted by Stephan H Wissel on 05 November 2006 | Comments (3) | categories: Singapore