Paypal Phish, getting damn good
---
This just arrived in my inbox: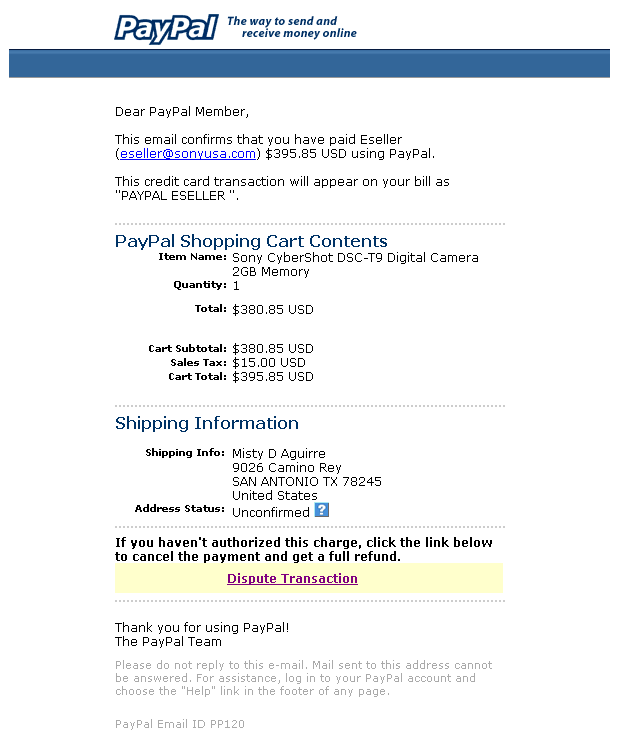 It is an image with an hyperlink on the dispute transaction text to an Estonian host. It pretty much looks like a pixel perfect duplication of paypal. For a layman user difficult to spot (unless you do the magazines with the "spot-the-7-differences" a lot):
- Paypal sends text, not an image
- the hotspot is slightly off
- It has been send to me via BCC
May them grow pimples on their butt, so they can't sit painfree!
---
Posted by Stephan H Wissel on 03 May 2006 | Comments (1) | categories: Gone Phisching